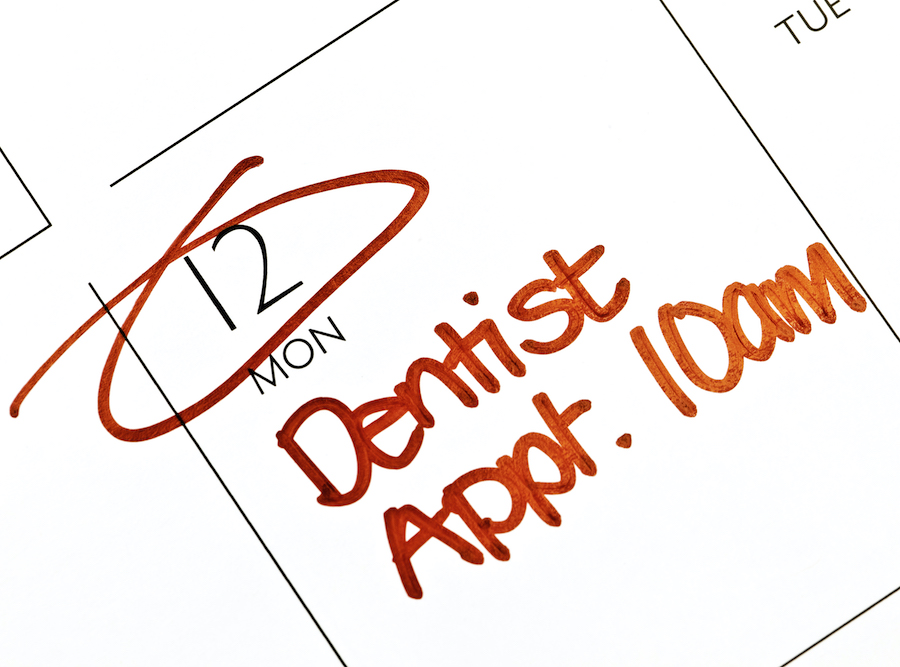 Why Should I Visit the Dentist Twice a Year?
February 28, 2023 3:29 pm
Oral health is crucial for your total body health! The American Dental Association advises that patients should visit the dentist at least twice a year to keep their smile and body in tip-top shape. This is the perfect time to ask your dental team any questions you have about how to properly care for your oral health. Here are a few of the other benefits of biannual dental appointments!
Catch Dental Issues Early On

When you're regularly checking in with your dentist, you're less likely to experience an unexpected dental emergency. Your dentist will perform a thorough visual examination, screen you for oral cancer, and take any necessary X-rays to ensure your smile is healthy and free of dental disease and problems. The sooner an issue is identified, the easier and less invasive the treatment will be.

Remove Plaque & Tartar Buildup

No matter how well you brush and floss your teeth at home, it's not uncommon for plaque to build up in the hard-to-reach areas of your smile. At your biannual dental visits, your dental hygienist will thoroughly clean your teeth and gum line. They will use advanced dental tools to scrape away plaque and tartar and polish your teeth. Minimizing bacteria buildup in your mouth reduces your likelihood of experiencing bad breath, cavities, and gum disease.

Save Money on Dental Treatments

Preventive dentistry at the dentist and at home helps you avoid serious and costly dental problems. After all, it's typically easier to prevent issues than to fix them later. Our dental team would love to help you maintain optimal oral health and a beautiful smile!
Your Trusted Dental Team in Fort Smith, AR
At River City Dental, our patients are like our family. We do everything we can to ensure each and every patient receives personalized dental care. We emphasize the value of preventive dentistry, such as biannual dental cleanings and exams, in minimizing dental issues and helping our patients achieve and maintain healthy, happy smiles. Please contact us to schedule your next dental trip!