ABOUT Our Office
At River City Dental, we do everything we can to help our patients have positive experiences in our office. From our comfortable waiting area to our top-notch services and treatment plans, it is our hope that you always feel welcome and well-taken care of from the moment you enter our office to the moment you leave. We're so glad that you want to get to know us better, and we can't wait to learn more about your family as well! If you have any questions for us or want to make an appointment with our team, please contact us.
CONTAct us
Your Fort Smith Dental Team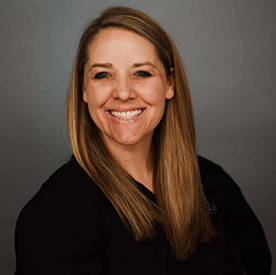 Dr. Emily Steininger grew up in Fort Smith, AR. Her interest in dentistry began in college when a family friend and mentor hired her as a dental assistant and encouraged her to pursue dentistry. Dr. Steininger attended the University of Arkansas for undergrad and graduated dental school in 2011 from the UT-Health Science Center in Memphis. Outside of the office, she enjoys running, biking, swimming, and spending time with her husband and daughter.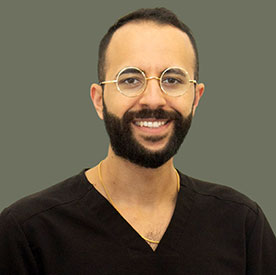 Dr. Amin Nasehi has traveled the globe to put his education, training and talents to work for the good of society. From New York to the Himalayas and many places in between, he has shared goodwill by using his skills to provide dental care for those in need. Dr. Nasehi has volunteered locally in Fayetteville, Arkanasas to provide exams and extractions, Special Olympics in Buffalo, New York to provide oral exams to both children and adult athletes with intellectual disabilities, up to more complex procedures such as extractions and restorations in Senegal, Africa as well as the Dominican Republic.
Dr. Nasehi earned his Doctor of Dental Surgery degree from University at Buffalo, New York. While there, he also served as a Clinical Assistant in Fixed Prosthodontics and Implantology.
Post graduation, Dr. Nasehi pursued a 3 year Specialty training in Prosthodontics at Stony Brook University, New York. This provided extra clinical training focused on Complex Dental procedures, Cosmetic dentistry, Implant surgery and Dentures.
Angela
Office Manager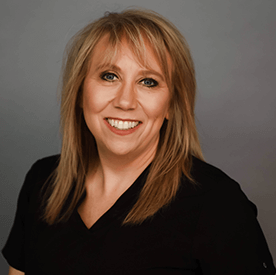 Kristin
Dental Assistant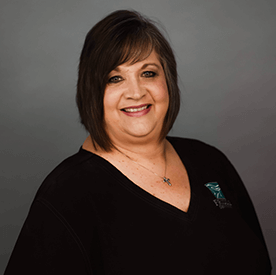 Leah
Front Office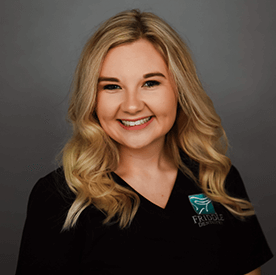 Megan
Dental Hygienist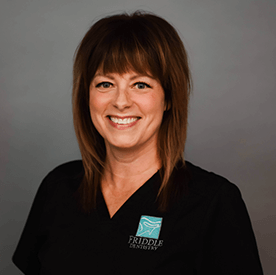 Michelle
Financial Coordinator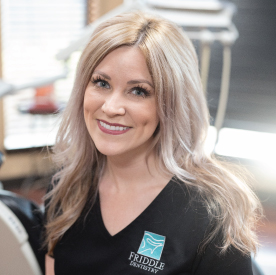 Rachel
Dental Hygienist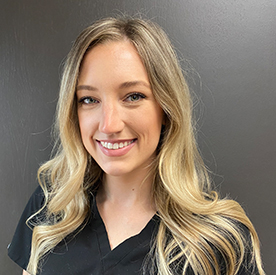 Logan
Dental Assistant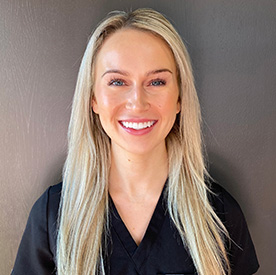 Faith
Dental Hygienist
State-of-the-Art Technology
Continually investing in modern dental technology is what allows our office to provide high-quality, efficient dental care. Having the right equipment at our disposal means we are able to diagnose and treat dental issues faster and more easily, which means patients can expect treatments that are quick, comfortable, and effective.
DIAGNOdent® Cavity Detection uses laser fluorescence to identify tooth decay quickly and effectively.
The Indentifi® System can detect signs of oral cancer that are not visible to the naked eye so that it can be treated when it is less advanced and highly curable.
Digital X-Rays emit up to 90% less radiation than traditional X-rays and are available for examination within seconds.
Panoramic X-rays allow us to get a comprehensive view of the patient's teeth and jaw and how they are working together.
Intraoral Cameras offer an up-close, live view of the teeth and gums that the patient and doctor can see on a computer screen.
The K7 Evaluation System aids in the diagnosis of TMJ and helps our team create a custom treatment plan based on the patient's unique needs.
TENS TMJ Treatment uses the power of nerve stimulation therapy to relax the jaw muscles and treat TMJ in a minimally invasive way.
Take-Home Sleep Studies allow patients to receive a sleep apnea diagnosis from the comfort and convenience of their own homes.
Nitrous Oxide Sedation puts patients into a state of relaxation and helps relieve anxious thoughts during dental visits.
Patient Testimonials
See what our valued patients have to say about their experiences with our team at River City Dental.
Josh Fonville
Linda Nelson