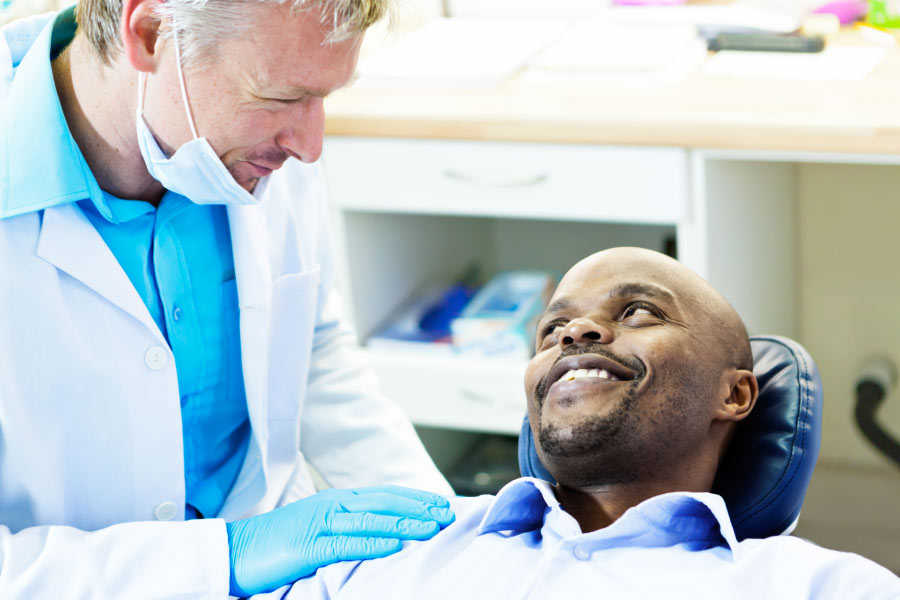 Dental Crowns & Bridges Options at Friddle Dentistry
April 12, 2023 7:42 pm
When it comes to restorative dentistry, there are many treatment options including dental crowns and bridges. Crowns and bridges can be used to repair missing or damaged teeth. Keep reading to learn more about each of them!
Dental Bridges
A dental bridge is a custom-made dental appliance that is designed to replace one tooth or multiple missing teeth in a row. Bridges are created to "bridge" the gap in your smile. There are two types of bridges: traditional and implant supported. Traditional bridges are permanently attached to existing, healthy teeth on either side of the space. Implant-supported bridges are attached to dental implants. Bridges are most commonly made with porcelain or ceramic materials. Porcelain and ceramic provide a natural-looking finish so that most people won't even be able to tell that the bridge is there.
Dental Crowns
A dental crown is a hollow, tooth-shaped cap that is placed over an existing tooth. Crowns are utilized to preserve a damaged, broken/cracked, or worn-down tooth. They can also be used to support a tooth after root canal therapy or replace a missing tooth by connecting it to a dental implant. Dental crowns can be made from a variety of materials, such as porcelain, ceramic, and metal. The material you choose is typically based on your preference. Metal crowns are often more cost-effective and great solutions for baby teeth since they aren't permanent. Porcelain and ceramic crowns provide a more discreet restoration that looks just like your natural teeth.
Crowns & Bridges in Fort Smith, Arkansas
Looking for a trusted dentist who provides dental crowns and bridges? At Friddle Dentistry, we offer state-of-the-art restorative services to help our patients maintain healthy, attractive, fully functioning smiles. We create personalized treatment plans to accommodate each patient's needs, lifestyle, budget, and preferences. Please contact our Fort Smith office to schedule your consultation!